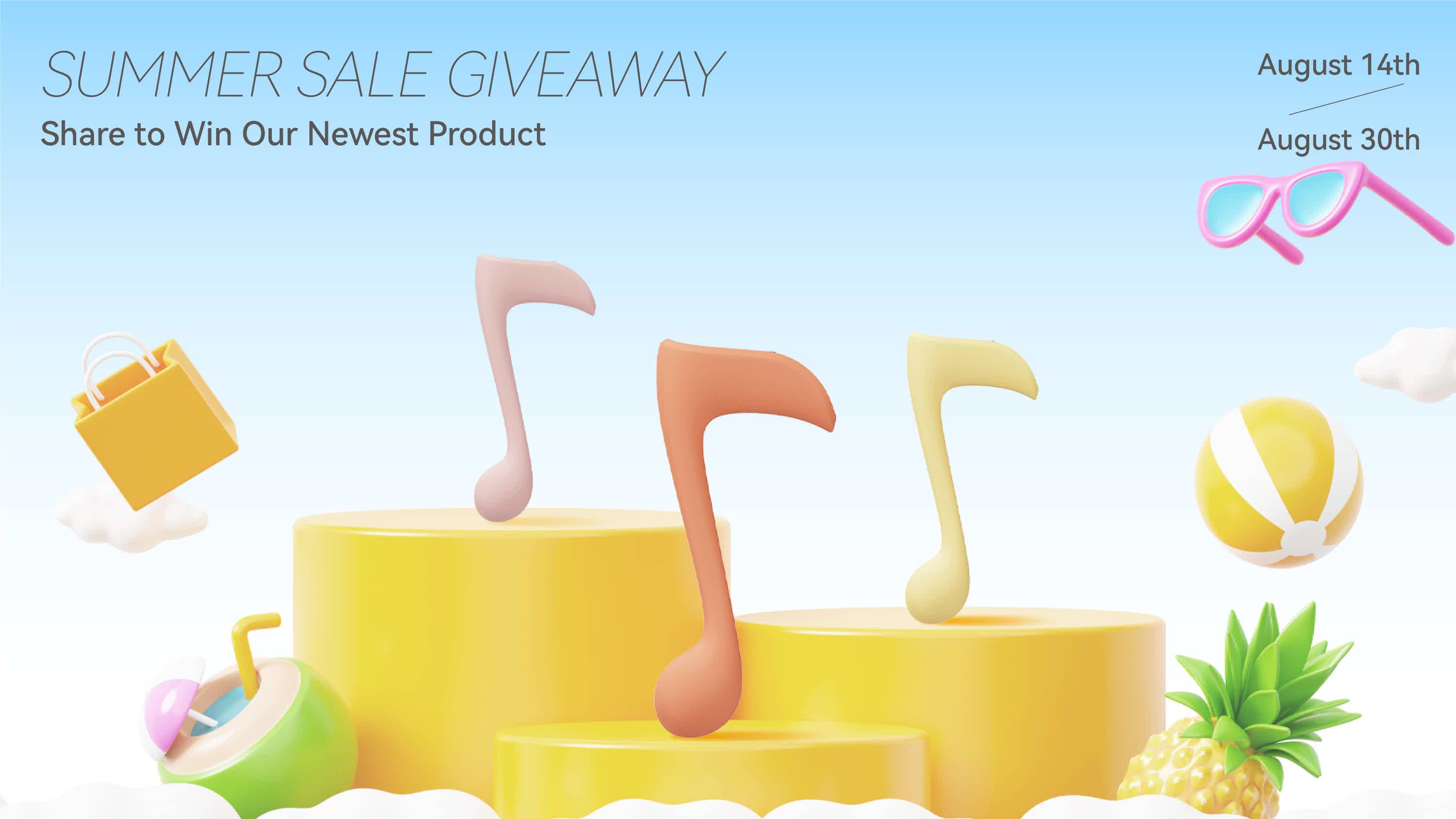 🌞🎉 Soak Up the Summer Vibes with Summer Sale Giveaway! 🎉🌞
Hey there, sunshine seekers! Get ready to turn up the heat this summer with our giveaway that's hotter than the August sun! 🌞🔥
🎟️ How to Join in on the Fun: It's a Breeze! 🎟️
1. Join Us - Sign up at our website
2. Get Social – Follow Us on Our Facebook & Ingstagram
3. Summer Shares - Share Our Compaign on FB with Your Friends
🏆 Which Prizes for Grabs?
🌞🎉 Soak Up the Summer Vibes with Summer Sale Giveaway! 🎉🌞
Hey there, sunshine seekers! Get ready to turn up the heat this summer with our giveaway that's hotter than the August sun! 🌞🔥
🎟️ How to Join in on the Fun: It's a Breeze! 🎟️
1. Join Us - Sign up at our website
2. Get Social – Follow Us on Our Facebook & Ingstagram
3. Summer Shares - Share Our Compaign on FB with Your Friends
🏆 Which Prizes for Grabs?