Hundreds of influencers has engaged with Osuga to enjoy Cuddly Bird/G-Spa/toys and stand with self love and female pleasure. We value each comment of yours. Your voice does matter a lot to us.
"If you're a human with a vagina and are interested in becoming more in tune with your body, I highly encourage 1) becoming FULLY comfortable with your naked body. love it for the simple yet essential things it does for you, everyday, without you telling it to. love it for holding you together, taking you from place to place, and protecting you 2) read AND talk to someone you trust about sexuality. having open conversations about this has helped me feel more normal with my NORMAL human desires, concerns, reactions, etc. also highly recommend "For Yourself. The Fulfillment Of Female Sexuality", I forgot the author but google 😏 3) experiment with your physical body, learn what feels good to you, learn what doesn't, practice, be patient, and honor your uniqueness. only you can be the teacher of your body 😌"
"Masturbation is the ultimate form of self care guys! Such a taboo subject, even more so than sex I'd say - I have no idea why though? There's nothing to be ashamed about for touching your OWN body and learning what you like 💜
@osuga_official have made it easy with their cuddly bird and G-spa vibrators, they really are the best😍
"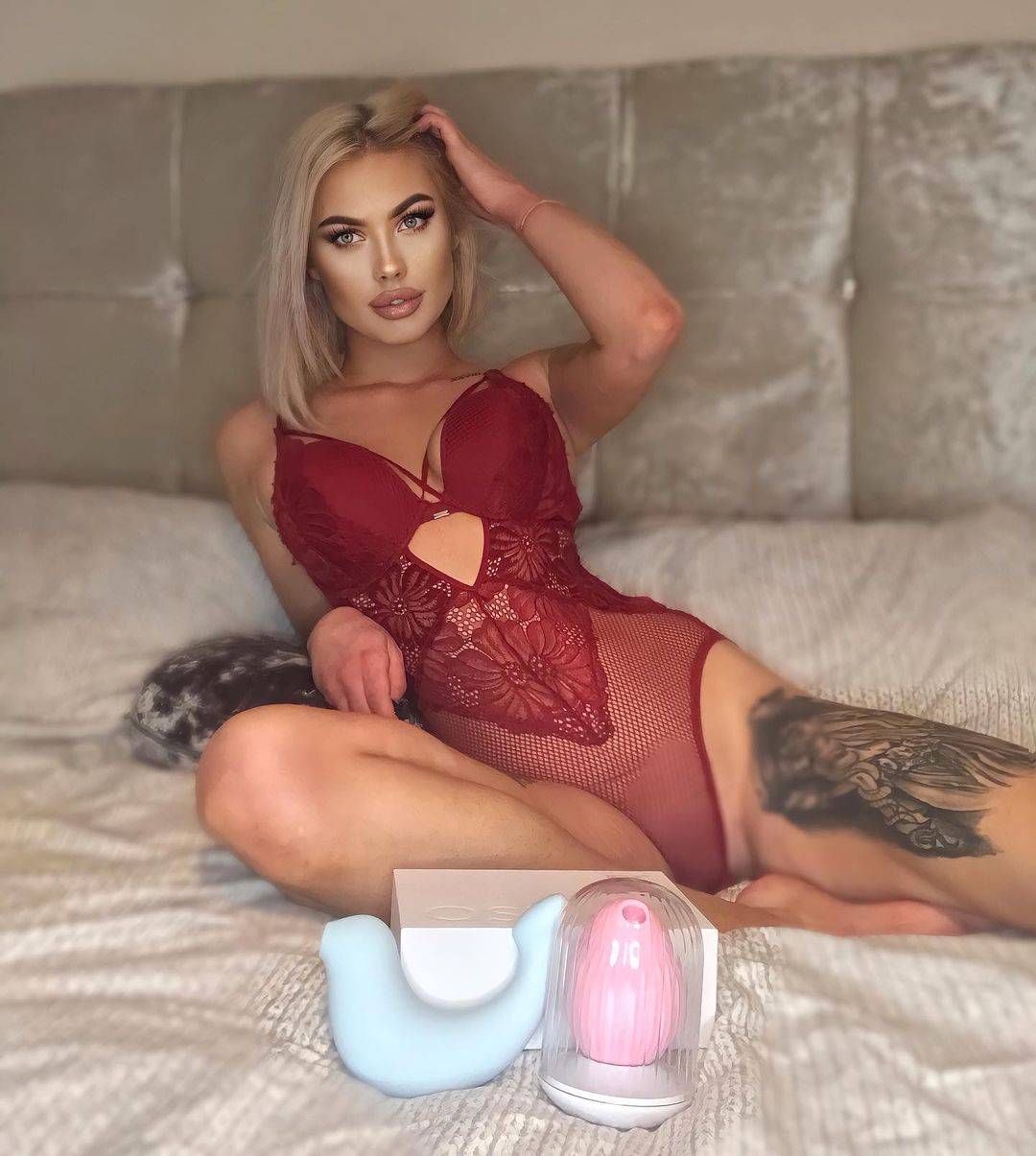 "I've been sent these toys from @osuga_official and I'm so excited to show you guys! Osuga are a brand that focuses on female sex products, these products are designed by women and their aim is to break the stigma around female pleasure!
The product quality is absolutely amazing. The Cuddly Bird is an clitoral massager with clitoral suction and vibration, and the charger doubles as a mood light! It's the cutest.The G-Spa is a g-spot and clitoral massager with clitoral suction, g-spot stimulation, and clitoris stimulation. This ones my personal favourite."
"I think it's so important to remember that trauma recovery takes time, and sometimes you need to rediscover what your body enjoys and is comfortable with.
Remember you don't have to disclose any trauma to New partners, but I do encourage you to disclose what you do and don't like; and any possible triggers areas. Sex is supposed to be pleasurable after all, so explore, stay safe and remember how loved you are. 💖"